Clients
Designers
Contractors
Property Managers



Garth Ruffner Landscape Architect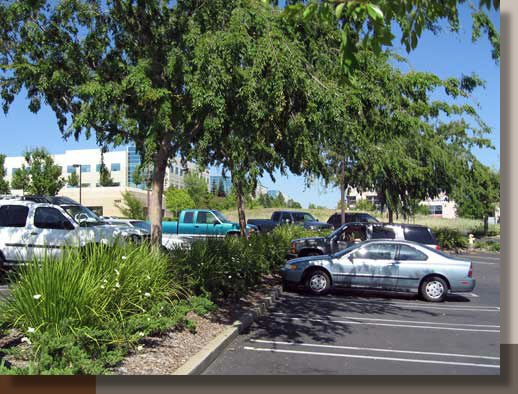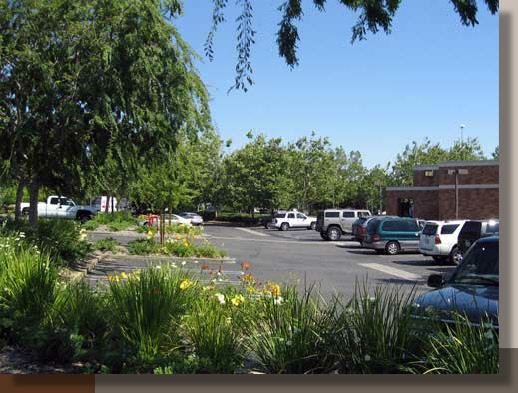 Renovated Parking Lot Planter
Parking Lot, Prior to Renovation
This Roseville bank was built in 1990. In 2007, the planters were selectively renovated.
Planters After Renovation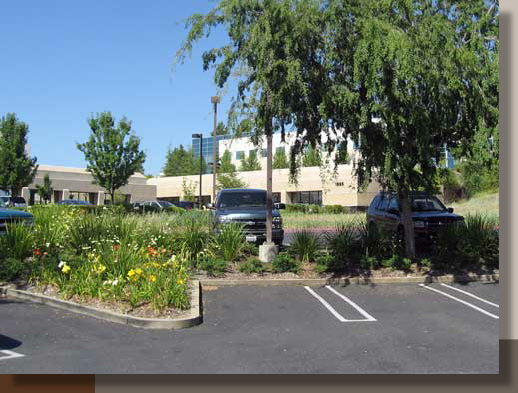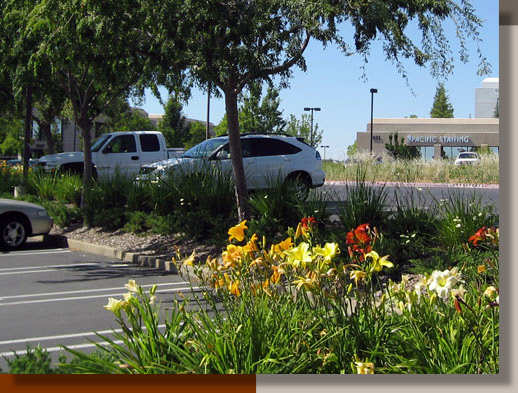 The Landscape Architect viewed the site, analyzed the soil and then pre-pared a written report. The recom-mendations were presented on site to the management company, the main-tenance contractor and the tenant's representative.
The maintenance contractor renovated the existing irrigation system. Soil amendments were incorporated in accord with the recommendations of the testing laboratory.
Planters between parked vehicles and building entries are often heavily impacted by foot traffic. The problem becomes more pronounced with longer planters. At the B of A site, many of these planters were completely bare.
Property Manager: Lurie Management, LLC
Landscape & Maintenance Contractor: Cagwin & Dorward
The new plants in vulnerable areas were planted from larger containers with space for people to walk between, rather than over the new material as it established. Wider planter areas were treated as opportunities for accent planting.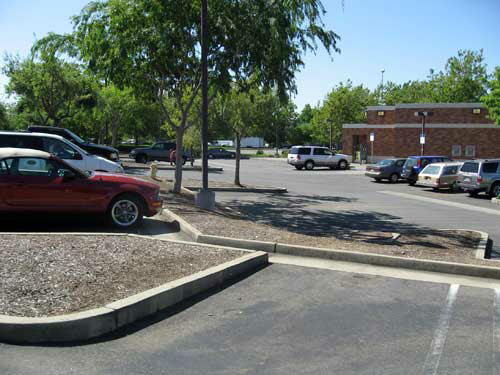 Bank of America Renovation, Roseville