Clients
Designers
Contractors
Property Managers



Garth Ruffner Landscape Architect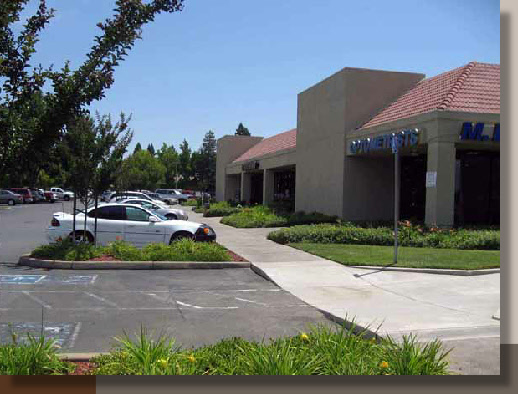 Retail Facade, Facing Highway 50
Retail Planters, Prior to Renovation
Office Planting Prior to Renovation
This retail/office project was renovated in 2003. Irrigation and plants were selectively replaced.
Retail Planters After Renovation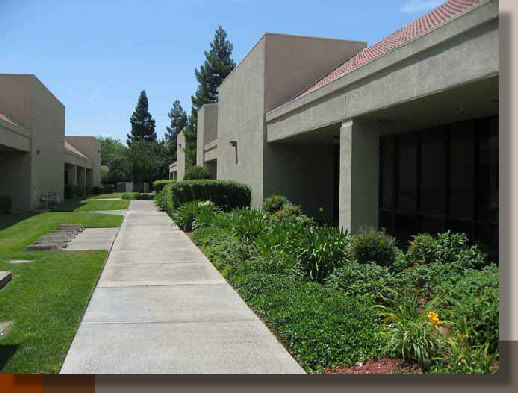 The renovation work retained most of the irrigation and a few of the plants. Low, colorful plants with a wide variety of form and texture add interest to the planters.
Behind the frontage retail areas, the office spaces looked out on bare ground, declining plants and out-of-control hedges. Many tree species were much too large for their locations.
Shrub and groundcover areas in front of windows were generally replanted, using lower growing material. Hedges were selectively retained and sheared to a reasonable size. Mowed grasses were removed and replaced with new sod. Trees that were outgrowing the available space were removed.
Poor plant choices and maintenance practices walled off the shops from the parking lot. The planting generally looked worn out and monotonous.
Office Planting After Renovation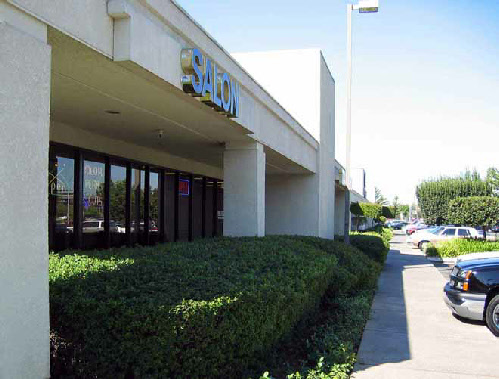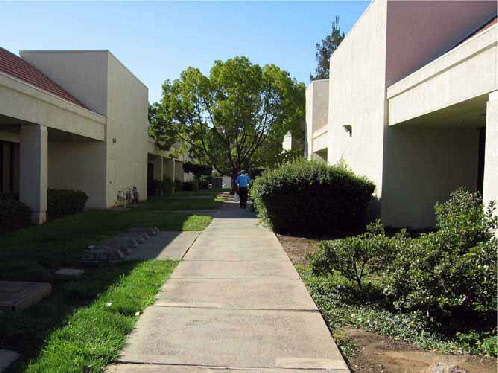 Bradshaw Plaza Renovation, Sacramento