Clients
Designers
Contractors
Property Managers



Garth Ruffner Landscape Architect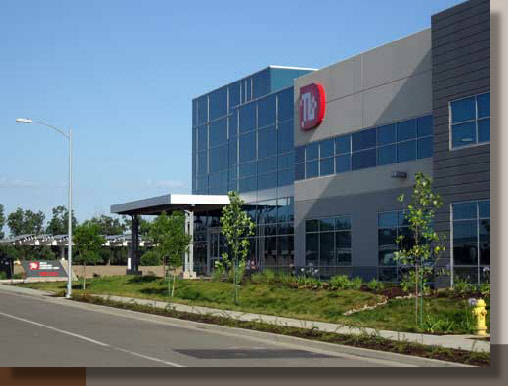 Frontage Water Quality Swale
The DTL machine tool research and development facility was completed in mid-2009. The site is 4.75 acres and attained a LEED Gold rating.
At the back of the site, the water quality swales are planted with an Asian species of Sedge. The "liner size" plants (2"-4" pots) are planted at regular intervals over an erosion control blanket.
Water quality swales extend around most of the perimeter of the site. Here on the street frontage, an un-mowed Fescue grass blend filters water and controls erosion.
The planting and irrigation at the site earned a U.S. Green Building Council Water Efficient Landscape point (Credit 1.1) by reducing irrigation water use to half the volume the City of Davis allows. Low water use plants and drip irrigation were installed in most areas of the site to attain the LEED point.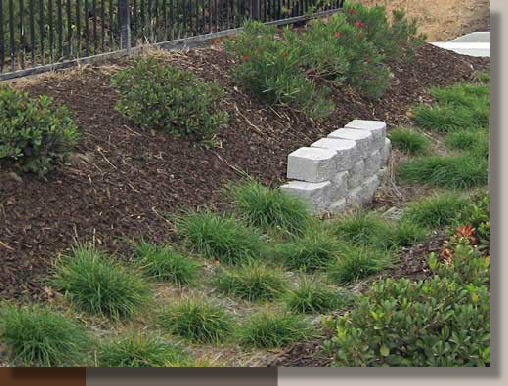 Perimeter Water Quality Swale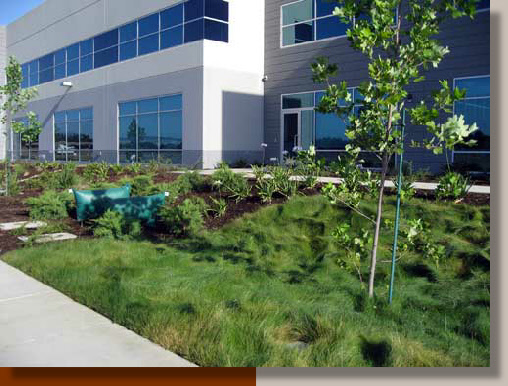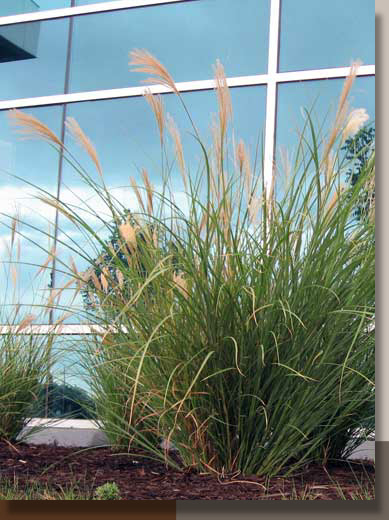 DTL Research and Development, Davis