Clients
Designers
Contractors
Property Managers



Garth Ruffner Landscape Architect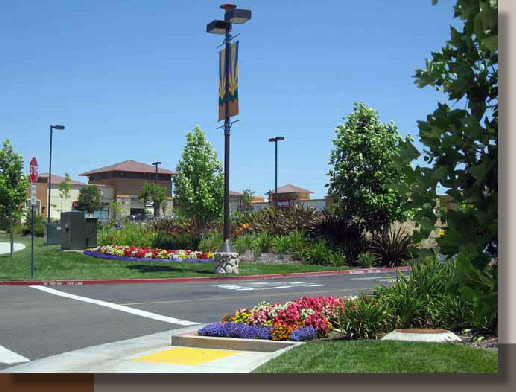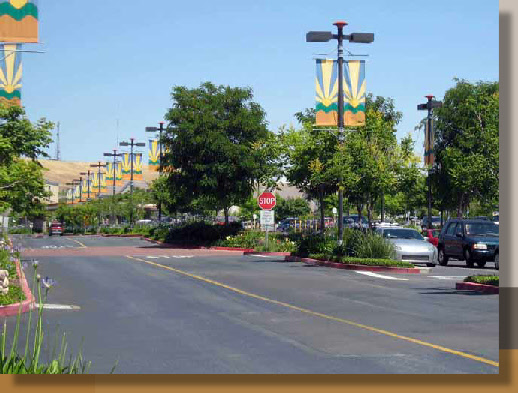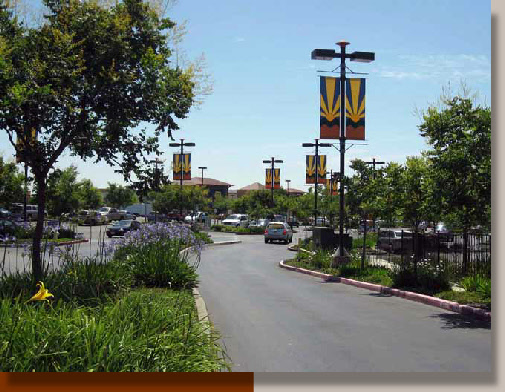 Entry Drive at Iron Point Road
Central Driveway, Looking West
This 40 acre retail center is located between Highway 50 and Iron Point Road in Folsom. Anchor tenants include Sam's Club, Pet Smart and REI.
Central Driveway Looking East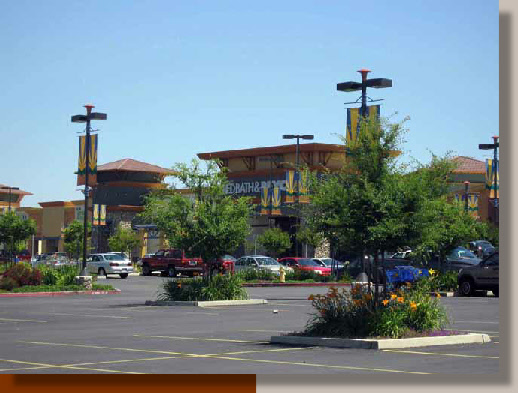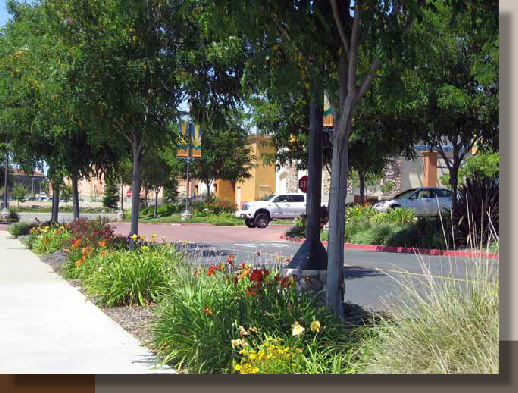 Developer: The Evergreen Company
Architect: Perkins Williams and Cotterill
Landscape & Maintenance Contractor: Delta Landscaping
The first phase of work was completed in 2003. The plant material has filled in very quickly.
The main parking fields are landscaped with colorful perennials to enhance the festive appearance of the project. Canopy trees will shade over 40% of the parking lot in 15 years in accord with the City of Folsom's Standards.
After numerous visits to a local Daylily grower (Amador Flower Farm) throughout 2002, a list of summer and winter hardy varieties was developed. About 1,000 of these select hybrids were contract grown for use the following year.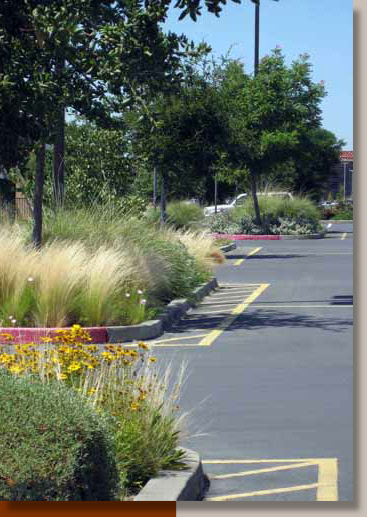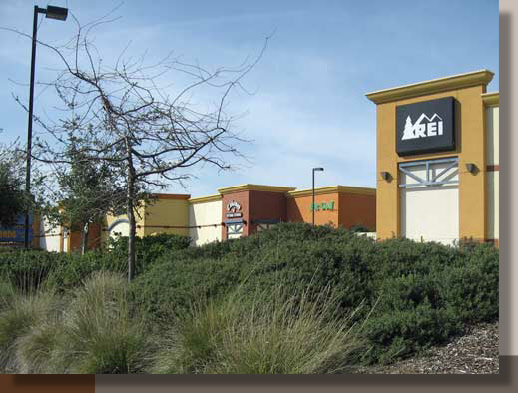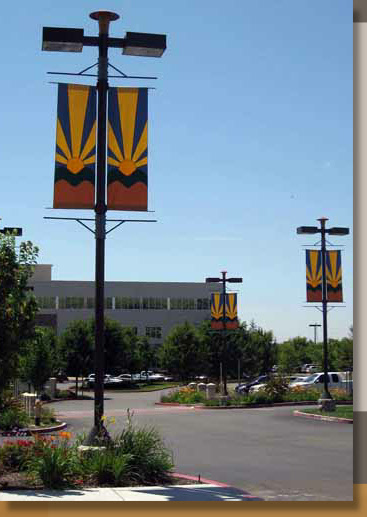 Between the main tenants and Iron Point Road, the planting is very lush and colorful. Narrow planters (under 7') are drip irrigated while larger landscape areas are watered by sprinklers.
Between the facades of the main tenants and the frontage of Highway 50, the planting abruptly changes to a very natural character.
The boundary line between the lush ornamental plantings and the naturalistic plantings meanders through the site and continues on through the office project to the west.
A mix of native and native appearing plants blends into the natural vegetation along the south side of the project.
The entire Folsom Gateway project extends to the west from Sam's Club to Kaiser.
View to the Eastern-most Office Building