Clients
Designers
Contractors
Property Managers



Garth Ruffner Landscape Architect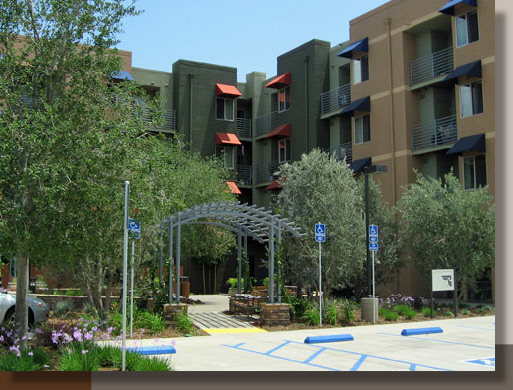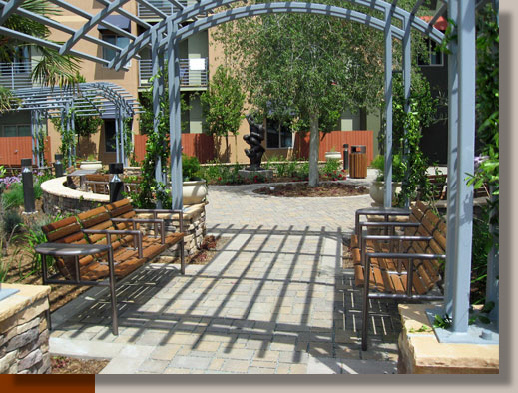 These luxury senior apartments were completed in the spring of 2012. The project is registered for a LEED Platinum rating.
The apartments are buffered from busy Garvey Avenue by a heavy planting of Cajeput trees and Windmill Palms. Raised pots on columns accent primary and secondary entry ways.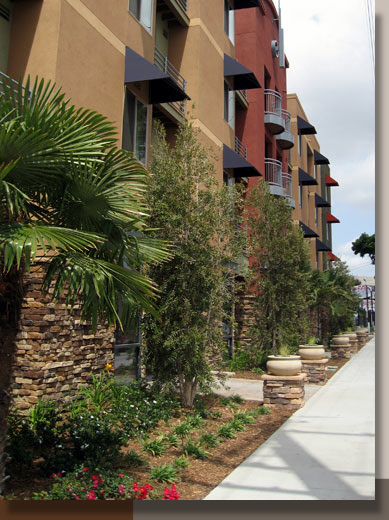 Steel trellises with vines provide shade for numerous seating areas. The selected benches have intermediate armrests to assist frail residents and the sustainable Ipe wood slats are comfortable in any weather.
Garvey Court Senior Apartments, El Monte
Garvey Avenue Frontage After Planting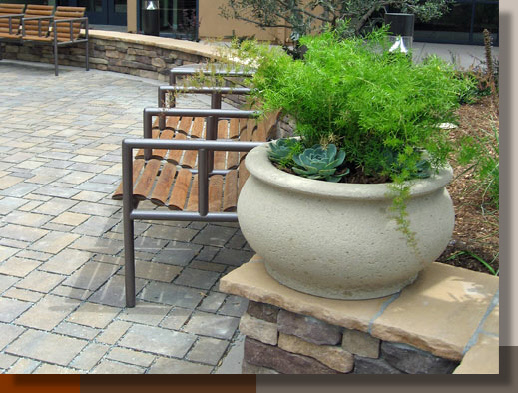 Permeable interlocking pavers provide a fully accessible surface while allowing the sub-grade to absorb rainfall and reduce runoff.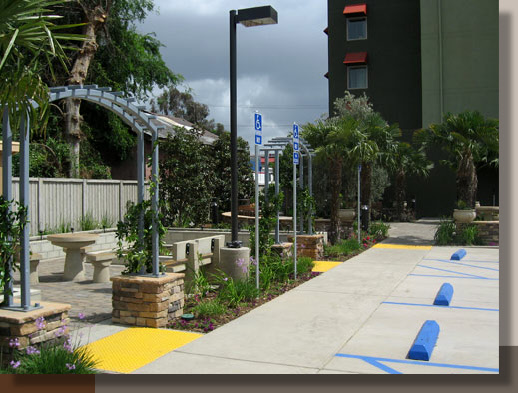 A vegetable garden is located adjacent to the north parking lot for use by the residents. Raised planter beds enhance accessibility. Concrete benches and tables were selected to avoid damage from gardening tools.