Clients
Designers
Contractors
Property Managers



Garth Ruffner Landscape Architect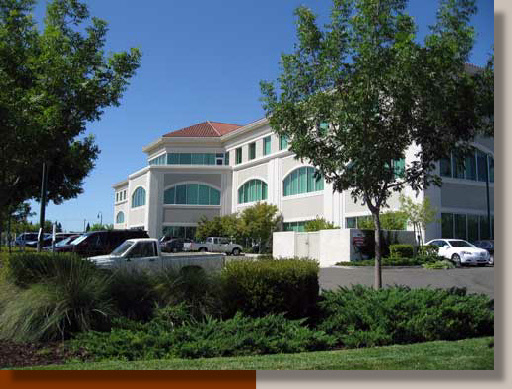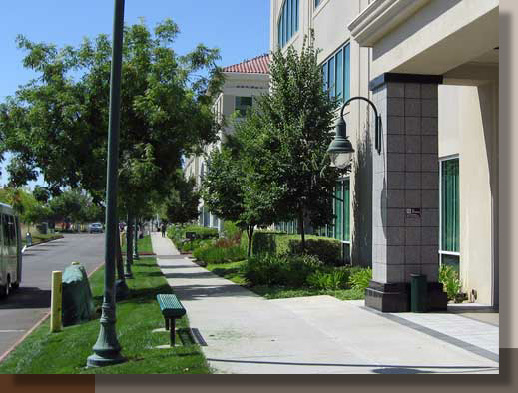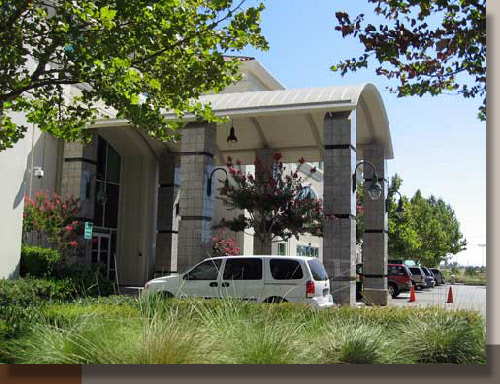 Three office buildings were completed between 2001 and 2003. Sacramento County Courtrooms occupy much of the office space. Another office building is now in the design phase.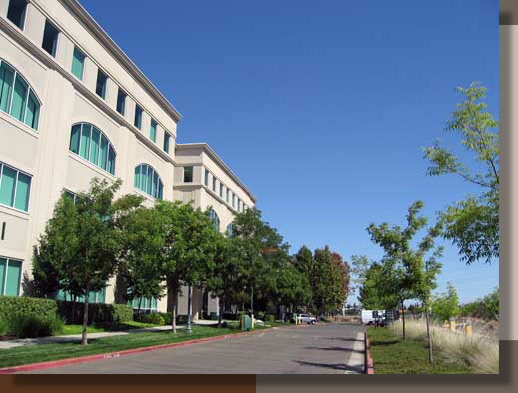 Mowed turf serves as a durable groundcover in areas subject to heavy foot traffic. Lush landscaping is located adjacent to the buildings. Chinese Pistache trees provide shade along the walkway.
The eastern sides of the buildings overlook the former quarry site, which includes an extensive parking field. The landscaping adjacent to the buildings tends to be more lush, while water conserving plants are used extensively in peripheral areas.
The project is situated along the rim of the former Granite Construction gravel quarry. The quarry site has been converted to public parking lots and a regional park. Junipers, Manzanita and Deergrass contrast with the turf along Ramona Avenue.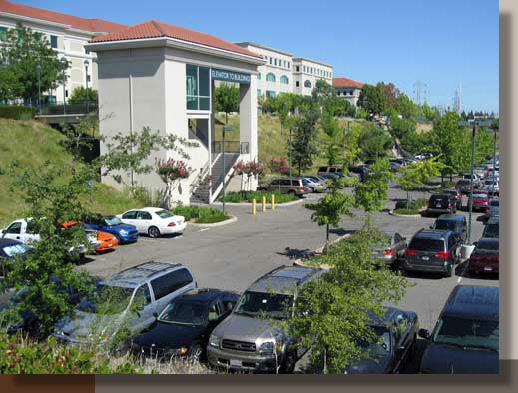 Building C, Looking South
Elevators provide access between the parking field and the buildings. Irrigated, unmowed grasses are a natural looking, low water use groundcover on the steep slopes. The dense canopy tree planting will shade more than 50% of the parking lot in 15 years to meet City of Sacramento Codes.
Granite Regional Park Offices, Sacramento
Building D, South of Ramona Avenue
East Facades of Buildings B and C