Clients
Designers
Contractors
Property Managers



Garth Ruffner Landscape Architect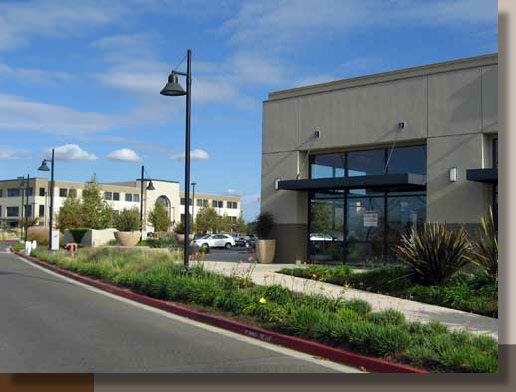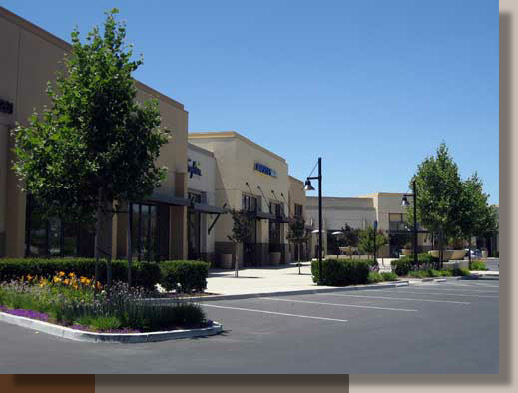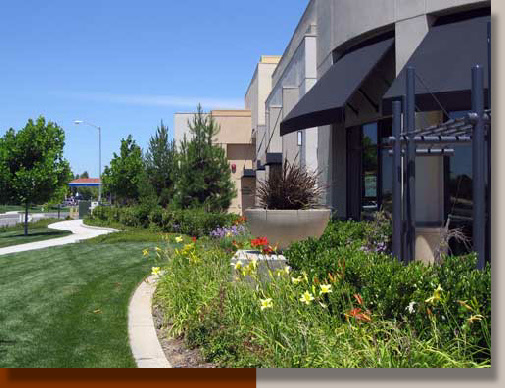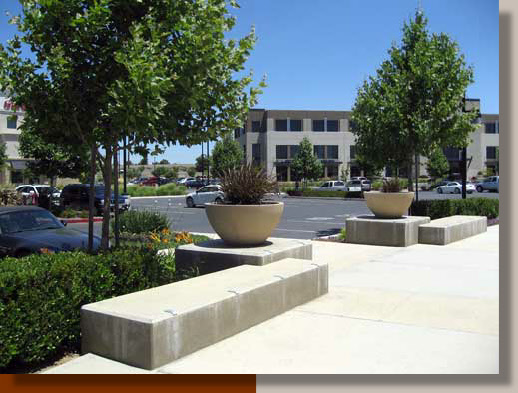 This heavily landscaped Elk Grove retail/office project is about 10 acres in size. The first phase was completed in 2007.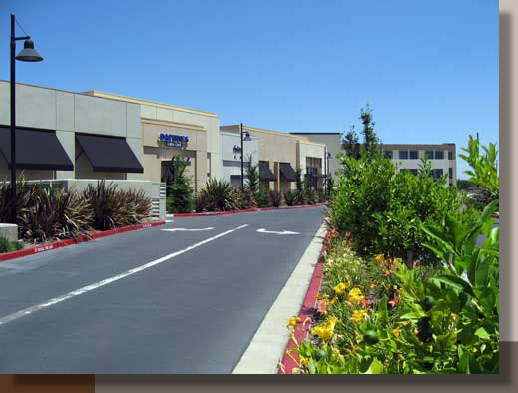 The retail buildings are separated from the parking field with a simple Privet hedge. Accent landscaping is clustered around the bases of the hedges. London Plane Trees are the primary parking lot tree.
Planter pots and seat walls are sited throughout the project. A small variety of New Zealand Flax is planted in most of the pots. Office Building One (see below) is visible in the distance.
A line of Purple New Zealand Flax defines the southern entry drive. The short trees to the right of the photo are Sour Oranges, which are very cold hardy.
The site is located at the southeastern corner of Laguna Springs Drive and Laguna Boulevard. A broad landscape area enhances the perimeter of the project. Afghan Pines (Pinus eldarica) screen service doors from the street.
The planting around Office Building One is primarily turf and trees, as requested by the Architect. Ornamental grasses (left) border the drive aisle that will continue to the future offices.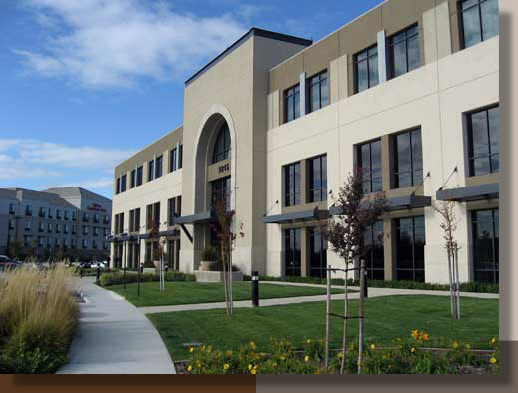 Frontage of Laguna Springs Drive