Clients
Designers
Contractors
Property Managers



Garth Ruffner Landscape Architect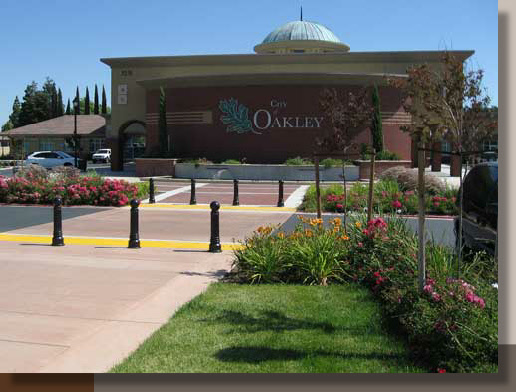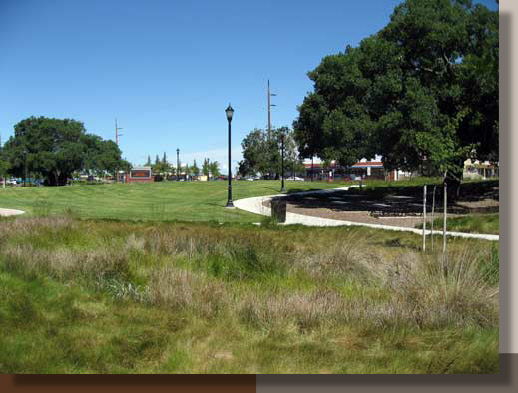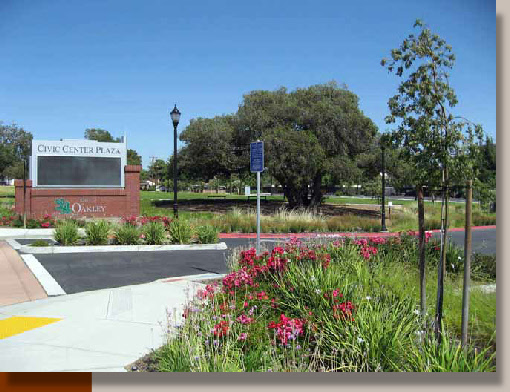 The City of Oakley's Civic Center Plaza includes City Offices, City Hall, a public park and a separate restaurant site.
Three aging Coast Live Oak Trees were retained as central features of the City's new park. Many new Oaks were planted for future shade. A significant portion of the Park is planted with an unmowed blend of grasses to allow recreational activity and conserve irrigation water.
Important areas of the project, such as the entry drives, are accented with colorful plantings. Other portions of the site have a more natural appearance.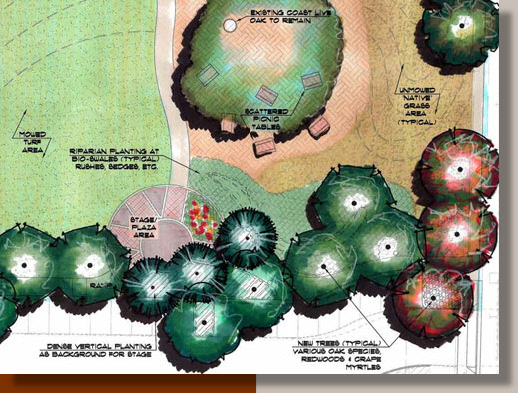 The park site was designed to accentuate the existing Oak trees and serve as a gathering place for City functions, including festivals and a weekly farmer's market. Picnic areas are located around the existing Oaks and a stage with infrastructure for portable sound systems is provided.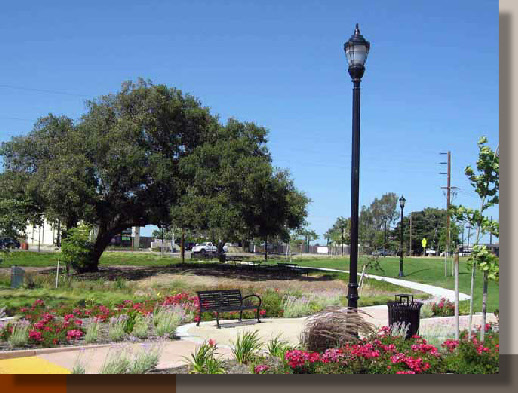 Civic Center Plaza, Oakley
City Hall, from Main Street
Detail from the Preliminary Landscape Plan
Park Entry from the Civic Center
Unmowed Grasses and Retained Oak Trees