Clients
Designers
Contractors
Property Managers



Garth Ruffner Landscape Architect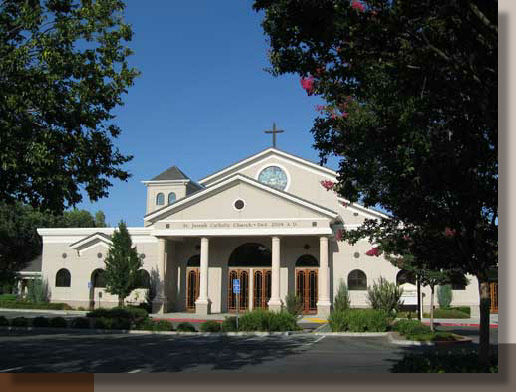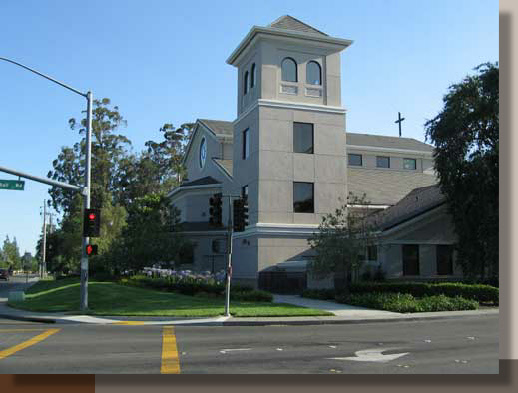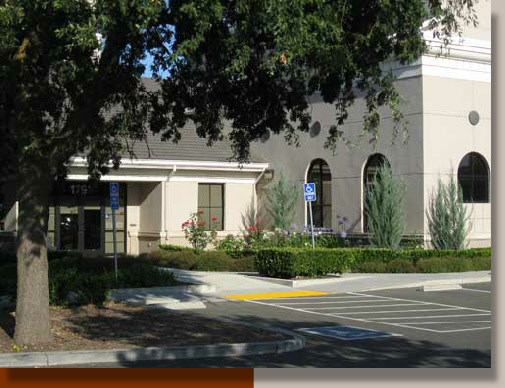 Main Office Entryway

The church is located at the intersection of Marshall Road and Nut Tree Road. The project included a new church and rectory adjacent to an existing school.
Nut Tree Road & Marshall Road Intersection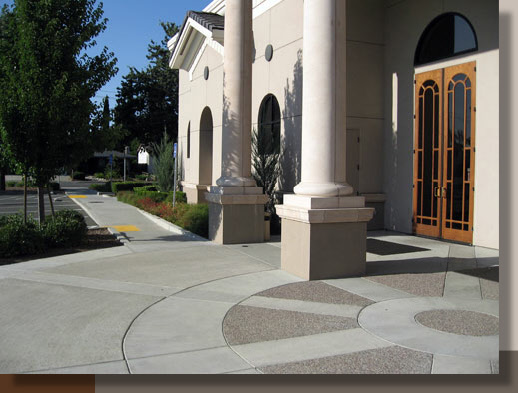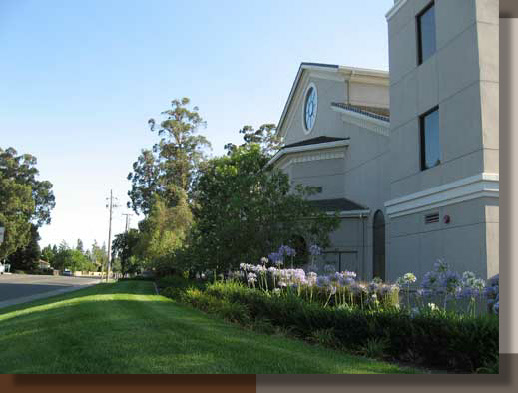 General Contractor: Jackson Construction
Architect: Booker Gery Hickman
Civil Engineer: Phillippi Engineering
Bermed turf helps to buffer the church from busy Nut Tree Road. New trees were planted away from the corner to allow a good view of the Church from Nut Tree Road.
The planting was kept very simple, using low Privet hedges to the front, backed by more colorful perennials and shrubs.
Several large Valley Oak trees were retained along the Marshall Road frontage. Drip irrigation has been installed on the soil surface, rather than being buried, to minimize disturbance to the Oak roots.
Saint Joseph Catholic Church, Vacaville
Pedestrian accent paving was designed by the Landscape Architect. A radial pattern with exposed aggregate concrete accents helps to unify various areas of the project.
Main Entry from the Parking Lot
The radial pavement pattern was also implemented at the plaza area between the Church and the Rectory. The columnar trees are Flowering Pears.