Clients
Designers
Contractors
Property Managers



Garth Ruffner Landscape Architect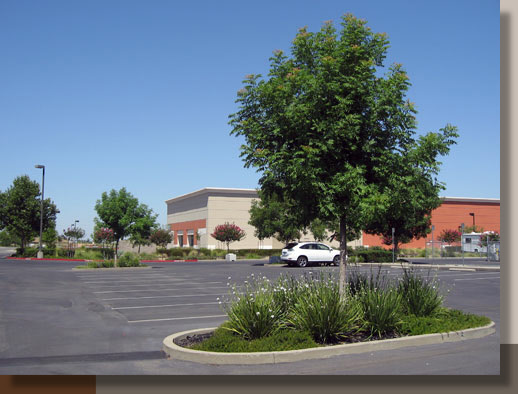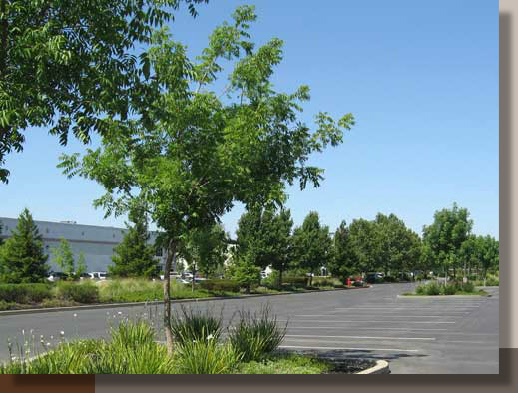 South Parking Field, Looking West
South Parking Field, Prior to Renovation
Typical Planter Prior to Renovation
This 12 acre site is located just outside of Rocklin, adjacent to Highway 65. The original landscape work was completed in 1998 by another firm. The renovation work occurred in 2007.
South Parking Field After Renovation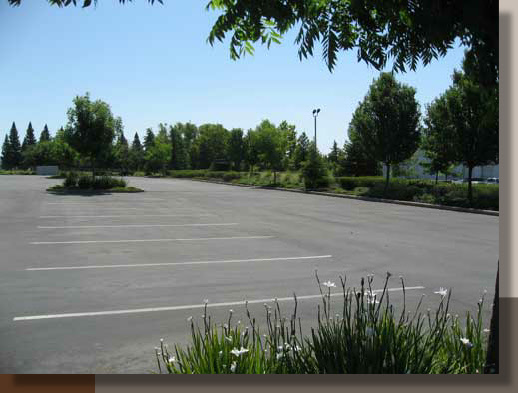 The existing irrigation system was heavily modified. While most mainline and valves were retained, all the drip lines were replaced with spray or rotor heads.
Most of the shrubs and groundcovers from the original installation were dead or in severe decline after 10 years.
The existing soil was analyzed and the laboratory recommendations were implemented. Shrubs and trees were retained where appropriate and bare areas were re-planted.
The primary problem at the site was a very fragile drip irrigation system that had become nearly useless. While many of the trees survived, most had grown very little since they had been planted.
Perimeter Planting After Renovation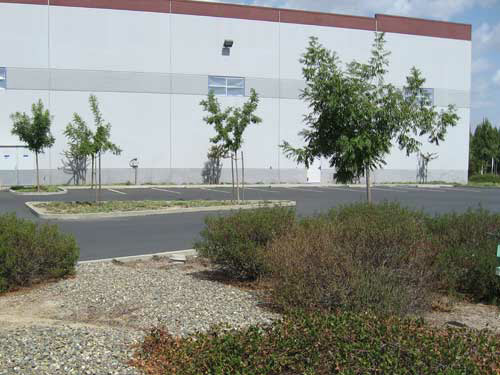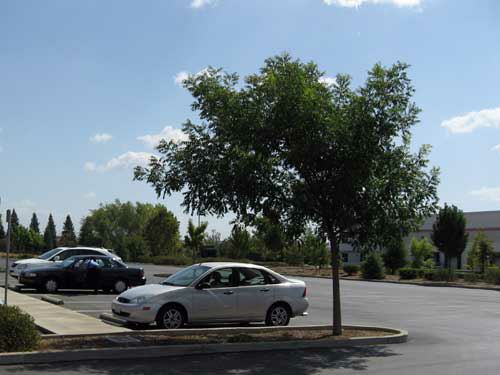 Tinker Road Warehouse Renovation, Placer County