Clients
Designers
Contractors
Property Managers



Garth Ruffner Landscape Architect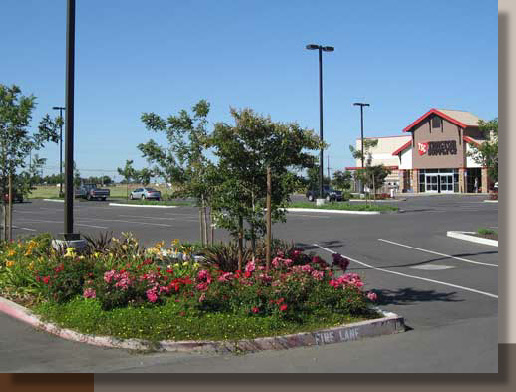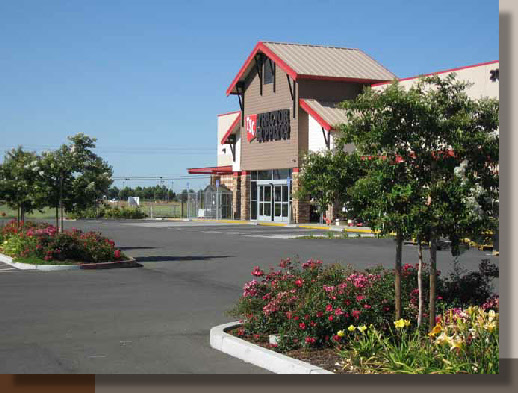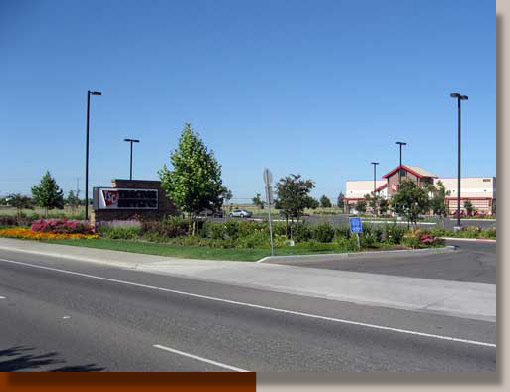 Parking Lot Planter at the Project Entry
This 3.8 acre retail site is located on North First Street, just south of Interstate 80. The landscape work was completed in 2007.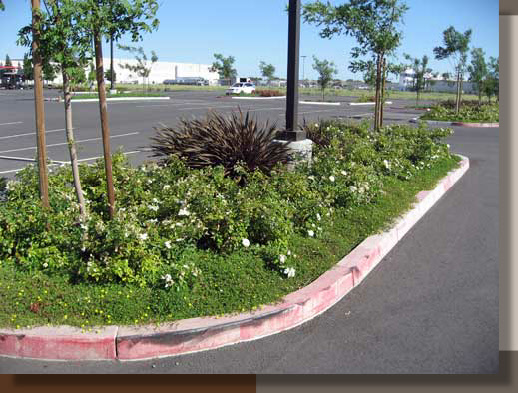 Dense, colorful vegetation protects the vulnerable planters between the primary parking lot and the building entry. Daylilies and Flower Carpet Roses are planted underneath the Crape Myrtle trees.
Many of the parking lot planters were under-planted with Mock Strawberry. This technique gives the planter an established look almost immediately, but requires attentive maintenance to keep the groundcover out of the shrubs.
All the shrub areas on the project are drip irrigated, as required by the City of Dixon. A self-flushing filter, operated automatically by the irrigation controller, protects the drip emitters from clogging.
Tractor Supply Co., Dixon
North First Street Frontage