Clients
Designers
Contractors
Property Managers



Garth Ruffner Landscape Architect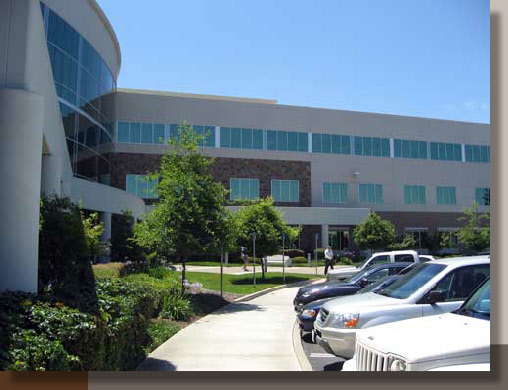 Over 70 acres are planned for office development. Four buildings are com-plete (including Kaiser) and substan-tial wetlands and oak woodland compo-nents will remain.
Adjacent to the preserved wetlands, oak woodlands and Highway 50, the planting takes on a native appearance, with heavy use of ornamental grasses. The boundary between the traditional landscape areas and the wilder plantings sweeps through the Folsom Gateway retail center west to Kaiser Permanente, about one mile away. These drought tolerant plants significantly reduce water usage.
Much of the planting between the buildings and Iron Point Road is simple with a traditional corporate character. This landscaping provides a reasonably lush appearance while requiring only moderate amounts of supplemental water.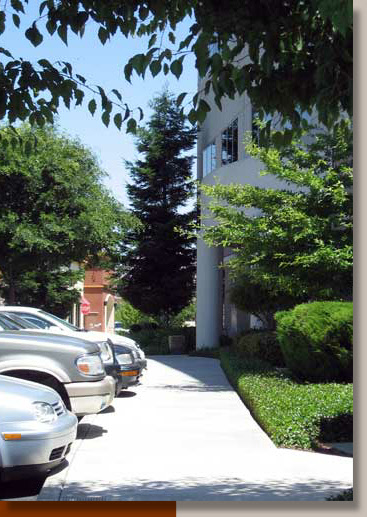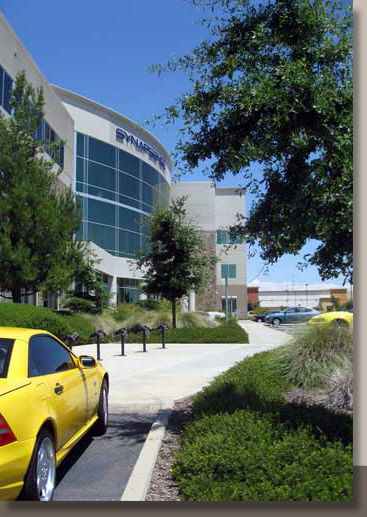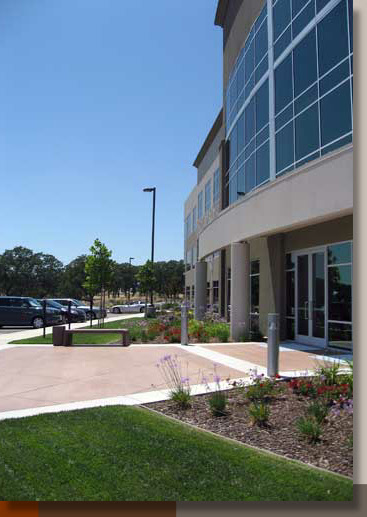 Building Five was completed in early 2009. A pocket of more traditional ornamental plants meanders around the Highway 50 side of the building to accent the entry. Society Garlic and Red Flower Carpet Roses provide seasonal color through the summer and fall.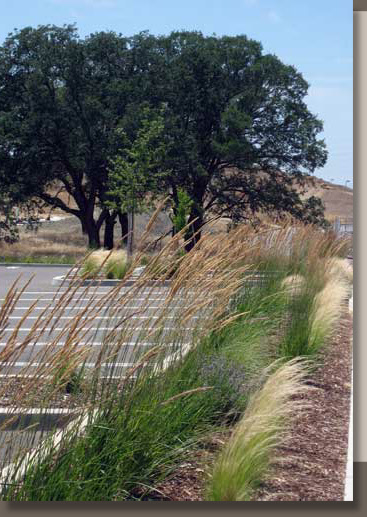 Other portions of the Building Five parking fields are planted with a wide variety of ornamental grasses and plants with a native character. While relying solely on native plants is appropriate in some situations, mixing in tough plants from similar Mediterranean climates improves the sustainability of landscaping in difficult environments, such as parking lot planters.
Building One, Facing Highway 50