Clients
Designers
Contractors
Property Managers



Garth Ruffner Landscape Architect





Planters are not just for plants. The best tree locations are often the best locations for lights.
Compromise is possible...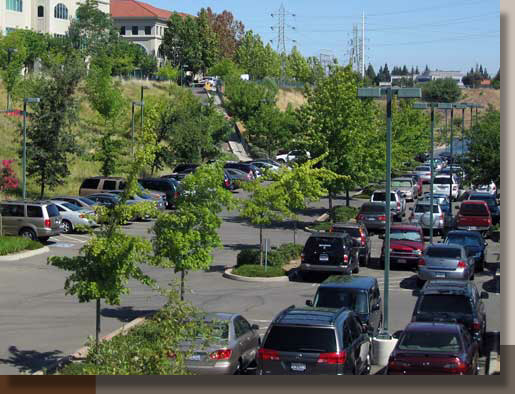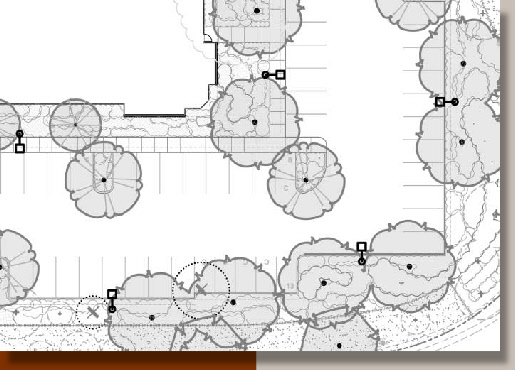 Local parking lot shading requirements can force dense tree planting. Where trees must be pushed aside to make room for lights, those on the edge of a lot are less critical than those in a finger or island planter. This is because most agencies give twice as much shading value when all sides of the tree overhang the parking lot.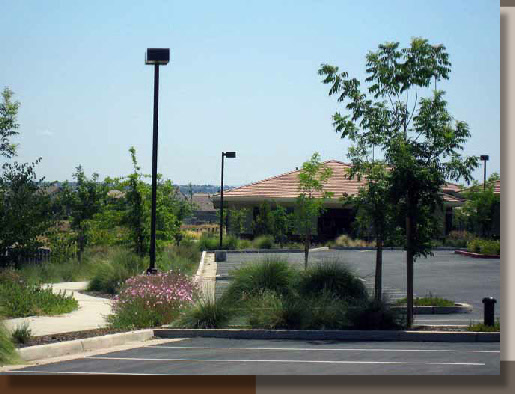 The choice of tree species, relative to light pole heights, can allow reduced clearances. The trees at right will develop large, open canopies when they mature, with most of the foliage held above the lights.
With the right tree, a mid-height light can be as close as half the drawn canopy radius.
Typical Tree Planting Plan
Trees on the Land-scape Architect's drawings are usually shown at about 15-20 years of age. A short to mid-height light standard, outside the canopy as drawn, will remain relatively unobstructed. For information about mature sizes, visit the Tree Links Page.
A taller light standard should have about 25% more clearance to avoid long term conflicts.